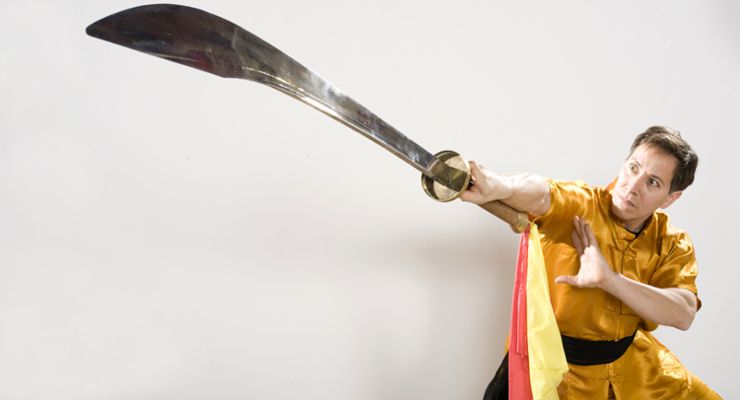 Dan Pesina was born 1959 in Chicago, Illinois, and began studying martial arts in 1972. He began his formal training with Master Guo Jianhua in 1989 studying both external and internal Wushu. He has also studied under many other Chinese instructors including Hu Jianqiang, the former Chinese National Champion, Lo Minghan, a former Hubei Wushu Team member, and Lin Jianhua, to name a few. He has achieved Black Belt status in three different styles of martial arts.
Dan Pesina competed both nationally and internationally. He won numerous first place and other awards in forms, weapons and fighting on the A.A.U., N.A.S.K.A., and U.S.A. KungFu/Wushu circuits.
His film and multimedia careers include roles in the Teenage Mutant Ninja Turtles II: The Secret of the Ooze (1991) and Book of Swords, as well as co-creator credits for the Mortal Kombat™ game where he also  starred  as characters such as: Johnny Cage, Sub-Zero, Scorpion, Reptile and Smoke.
He has also been featured on the cover of many magazines including Time Magazine.
Dan Pesina currently teaches at the Chicago Wushu School.