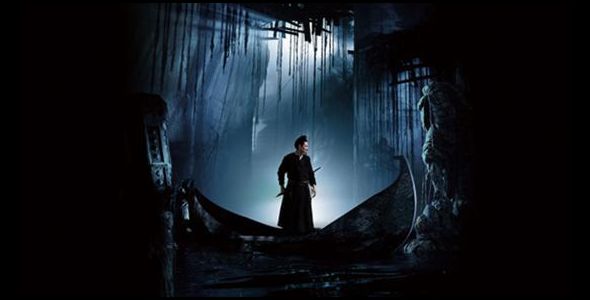 Detective Dee and the Mystery of the Phantom Flame (2010) takes place in the year AD 690. The mysterious deaths of a series of loyal senior officials appears to be caused by spontaneous combustion and threatens to delay the inauguration of Empress Wu Zetian. Her current detectives are unable to solve the mystery, so she summons the infamous Detective Dee who she banished to prison eight years earlier for speaking out against her. Dee proves that his detective skills have only sharpened while he was in prison, but his two untrusting assistants, assigned to him by the Empress hamper the investigation by their distrust. A rival Imperial political candidate maneuvering for power also hinders the investigation, as do repeated assassination attempts and the Empress herself. Dee searches for the reason for the officials deaths and for the responsible party, and he calls upon all of his forensic skills and martial arts training, along with his unswerving devotion to truth and justice, to solve the mysery and bring the murderer(s) to justice.
Detective Dee and the Mystery of the Phantom Flame is a fictional 2010 epic mystery film about a celebrated official of the Tang Dynasty, Di Renjie. China and Hong Kong came together to co-produce the film, which was directed by Tsui Hark from a screenplay written by Chen Kuofu. The film was adapted from the book Detective Dee and the Mystery of the Phantom Flame which was authored by Lin Qianyu.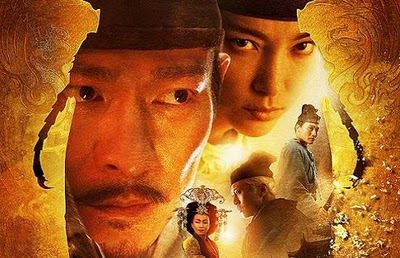 The film stars Andy Lau as Detective Dee, and features art direction and fight choreography by Sammo Hung. The film's supporting cast includes Carina Lau, Li Bingbing, Deng Chao and Tony Leung Ka-fai.
Principal photography for Detective Dee began in May 2009; the film was shot at Hengdian World Studios in Zhejiang, China. Detective Dee was released in China on September 29, 2010 and in Hong Kong on September 30, 2010. The film was nominated for the Golden Lion at the 2010 Venice Film Festival and it made its North America debut by premiering at the 2010 Toronto International Film Festival.
Director: Hark Tsui
Writers: Kuo-fu Chen, Jialu Zhang (screenplay)
Stars: Tony Leung Ka Fai, Chao Deng and Carina Lau