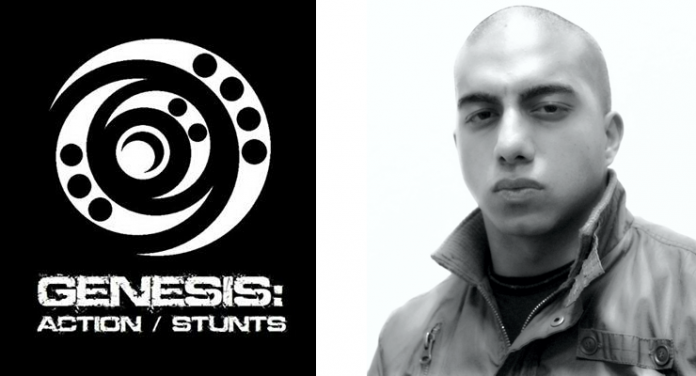 Stunt Fighting Choreography
Details
Date:
August 30
Time:
5:00 pm – 9:00 pm
Event Category:
Misc Workshops
Venue
Multiverse Media Group
11655 Central Parkway, Suite 302, Jacksonville, FL 32224 United States
+ Google Map
Phone:
904-701-3016
Website:
www.multiversemediagroup.com
Learn the Stunt and Fight Choreography Skills and Techniques Used by Professional Actors and Stunt Actors for Film and TV From an Experienced Action Film Actor, Stuntman, and Martial Artist.
Be an Active Participant or Attend As a Spectator!
In this "Hands-On" Fight Choreography Workshop , You'll Learn:
The correct way to fall to ensure a safe, trouble free landing and save yourself from injury.
Convincing fight reactions for a more realistic performance.
Fight choreography techniques with different fighting styles for an impressive visual display.
Correct stance and techniques of choreographed fighting with weapons (props of course)
About the Instructor Anthony Giovanni Elias
GAS-logoThis fight choreography workshop will be taught by Bronx raised Anthony Giovanni Elias. Elias is a talented Director, Producer, Actor, Stuntman, Stunt Coordinator, Fight Choreographer, Martial Artist and founder of Orlando, Florida based stunt team, Genesis: Action/Stunts. This stunt team for hire is made up of talented choreographers and martial artists with a passion for film and action movies. Elias is experienced in various martial arts such as Muay Thai, Capoeira, Taekwondo, Judo, and Filipino Kali, as well as Parkour/Freerunning.
This 4 Hour Fight Choreography Workshop Plan Includes
Warm Up
Stunt Falls
Fight Reactions
Break
Fight Choreography
Weapons Choreography
Cool Down and Q&A
What You'll Get From This Workshop:
4 hour class of instruction and first hand experience
One-on-One and group instruction with the instructor
The nuances and and reactions needed in order to give a realistic performance
Learn real-world experience tips from a stunt professional
A memorable experience! (how often does a chance like this come around?)
SPECIAL EARLY INVITE AND COUPON CODE TO FUTURE EVENTS!
Attend this Action-Packed Fight Choreography Workshop as a Participant or a Spectator!
Note: Participants are required to sign a waiver and bring their own knee and elbow guards, and if available, shin pads and forearm pads. Participants under the age of 18 are required to have a parent or guardian present.
Reservations are closed!