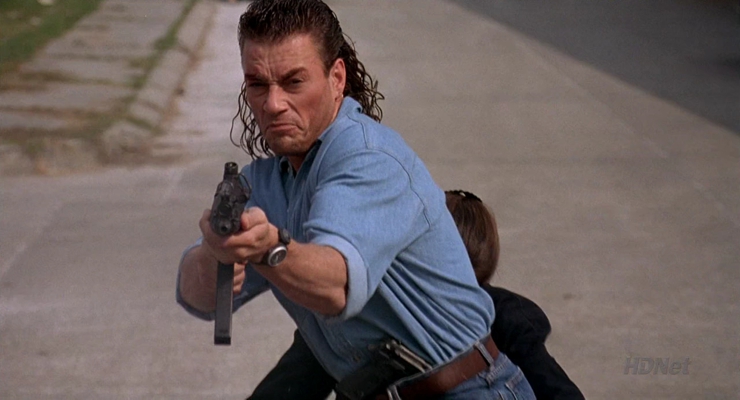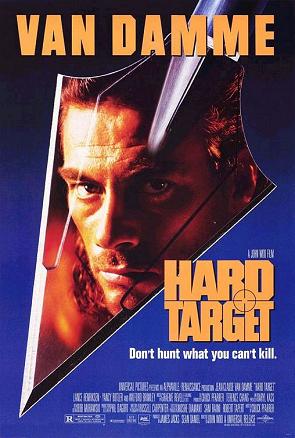 In Hard Target (1993), a woman, Natasha Binder, (Yancy Butler) searching for her estranged and missing homeless veteran father in New Orleans, hires an out of work Cajun merchant seaman, Chance Boudreaux, (Jean-Claude Van Damme), as her guide and body guard after she is attacked and robbed by thugs.  Together they discover that her father was involved in a deadly game of cat and mouse, where homeless military men with war experience and no family ties are being chosen by wealthy sportsman, Emil Fouchon (Lance Henriksen), as human prey for other sportsman willing to pay huge amounts of money to hunt and kill human beings for recreation.
The action film, Hard Target (1993), stars Jean-Claude Van Damme and is Chinese Director John Woo's first American film. Hard Target is also the first major Hollywood film made by a Chinese director. The screenplay was written by Chuck Pfarrer and is based on the 1932 film adaptation of Richard Connell's 1924 short story, The Most Dangerous Game.
Universal Studios, who was producing and distributing the film, wanted an R Rating for the film, but the Motion Picture Association of America would not give it an R Rating, until after John Woo was forced to make dozens of cuts to the film.