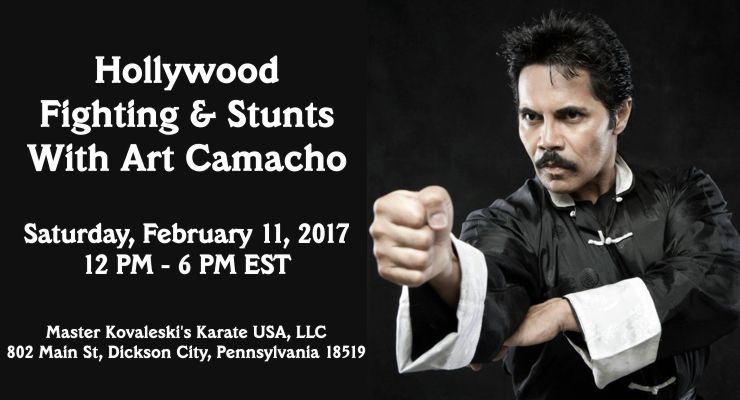 Don't miss this opportunity to learn Hollywood film fighting, fight choreography, stunts, reactions and falls and the chance to break into action films. Hollywood Director and internationally accredited Fight Choreographer, Art Camacho, will be teaching a seminar on February 11, 2017 at Master Kovaleski's Karate USA in Dickson City, Pennsylvania. Master Camacho will also be choosing the best of the group to work on KJN Eric Kovaleski's "Demo Reel" which will be shot following the workshop. The "Demo Reel" will consist of a back alley high action fight scene. Art Camacho will be looking at students from this event for upcoming featured films.
The cost for the workshop is only $65.00. For more information call  Eric at 570-780-3801.
If you love martial arts and action films, this is your chance to learn the in's and out's of film, Hollywood and to be seen…. If you're good you might even be cast in an Art Camacho film.