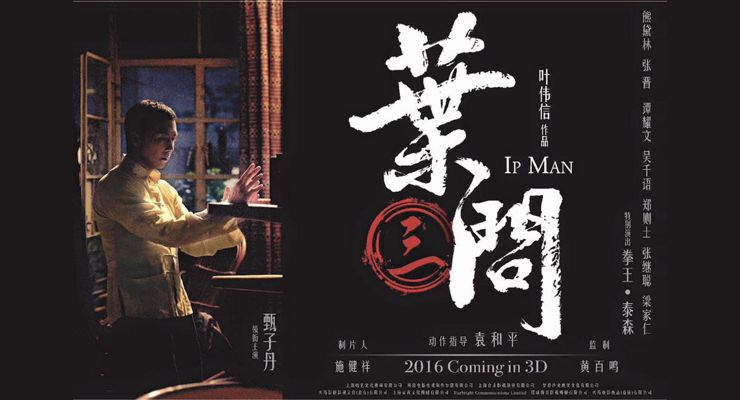 Ip Man 3 (2015) was written by Lai-yin Leung, Chan Tai-Li and Edmond Wong and is being director by Wilson Yip and produced by Raymond Wong. This third and final film in the series surrounding the life of Ip Man stars Donnie Yen, boxer Mike Tyson, and Ip Man's student Bruce Lee was to be brought back to life through CGI, but this brought about a great deal of controversy with Bruce Lee's Estate so it was decided that Kwok-Kwan Chan would play Bruce Lee in the film.
Principal photography began in Shanghai in March 2015 and the film will open in 3D in Hong Kong on December 24, 2015. The United States release by Well Go USA is set for January 22, 2016.
Patrick Tam,  Jin Zhang, Lynn Hung, Kent Cheng, and Kwok-Kwan Chan also star in the film.
Donnie Yen [Rogue One: A Star Wars Story (2016) and Crouching Tiger, Hidden Dragon: Sword of Destiny (2016)] returns to his iconic role as Bruce Lee's Wing Chun Grandmaster, Ip Man. In this third installment of the blockbuster martial arts series, a band of brutal gangsters led by a crooked property developer (Mike Tyson) make a play to take over the city and Master Ip is forced to take a stand. Fists fly in some of the most incredible fight scenes ever filmed for the big screen
Martial-arts legend Donnie Yen takes on boxing legend Mike Tyson in the official teaser trailer for IP MAN 3.