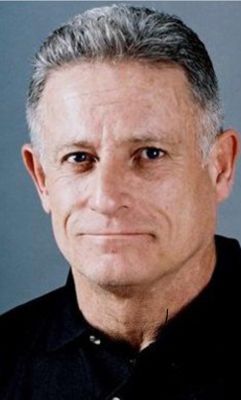 Veteran Hollywood stuntman, Jimmy Nickerson, was born on September 18, 1949, in Pittsburgh, Pennsylvania. When he was 7 years old his family moved to San Fernando, California. In his new neighborhood Nickerson met rodeo riders and Hollywood stuntmen. Jimmy began riding horses and worked at perfecting his rodeo skills and was on the pro rodeo circuit by time he was 15 years old. He also began boxing as an amateur light weight and was very successful, racking up an 18-1 record by the time he was 18. Those skills served him well as he began his stunt career in 1968 on such TV Westerns as Lancer, Gunsmoke, Bonanza and The Big Valley. His career continued for decades with notable work as stunt co-ordinator for the Rocky films and Raging Bull (1980) and as the boxing coordinator in Gladiator(2000).
In 1985 Jimmy Nickerson was inducted into the Hollywood Stuntmen's Hall of Fame and is an Honorary Member of Stunts Unlimited. Nickerson's long list of stunt credits includes Rocky (1976), Rocky II (1979), Raging Bull (1980), Lethal Weapon (2016), Gladiator (2000) Waterworld (1995), Fight Club (1999), True Lies (1994), Last Action Hero (1993), Batman & Robin (1997), Con Air (1997), Volcano (1997), Crimson Tide (1995), Dante's Peak (1997), Star Trek: First Contact (1996), Fantasy Island (1997), M*A*S*H (1972) and Dynasty (1981).
As a director, Nickerson directed three features in the including the boxing film From Mexico with Love (2009) where Ron Yuan was his co-fight coordinator.
Nickerson worked on fight scenes for the first two Rocky films and Raging Bull and became Hollywood's go-to boxing coordinator. In 1991 he was the subject of a Sports Illustrated profile titled "Tough Guys Do Dance," which focused on his work choreographing fight sequences. But he knew stunt work was his calling and always returned to it.
Jimmy was the stunt performer who drove the faulty Aston Martin in Cannonball Run (1981). The car crashed head-on into another car in the desert outside Las Vegas.  This was one of the worst car crashes in movie history. The Aston Martin had bald tires, defective steering and a faulty clutch and even though it was "fixed", Nickerson did not think the car could perform the stunt and he was right.
Jimmy Nickerson, who performed and/or coordinated stunts on more than 70 films and TV shows spanning 30-plus years, passed away May 4, 2018. He was 68 years old.