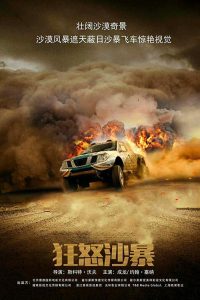 The action, adventure, thriller, Project X-Traction (2019), is directed by Scott Waugh of Need For Speed (2014) and the screenplay is written by Arash Amel who wrote Erased (2012) and did the story for The Titan (2018). The film stars Pilou Asbæk, Amadeus Serafini, Michael Koletes, John Cena, and Jackie Chan.
Sylvester Stallone was originally set to star in Project X-Traction (2019) but due to his commitments with Creed 2 (2018), John Cena replaced him in the role.
Project X-Traction (2019 is about a Chinese private security contractor (Jackie Chan) who is hired  to extract the oil workers when a China-run oil refinery in the Middle East is attacked. When he learns that the attackers' real plan is to steal a fortune in oil, he teams up with an American, a former Marine by the name of  Chris Van Horne (John Cena), and together they must stop the attackers as well as escort the civilians along Baghdad's "Highway of Death" to the safety of the Green Zone.
Jackie Chan is also producing Project X-Traction (2019), along with Joe Tam, Esmond Ren and Hans Canosa.