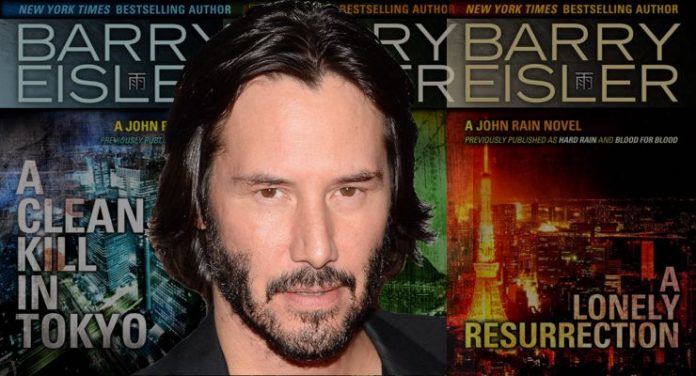 Slingshot Global Media has announced that, for the first time, Keanu Reeves will star in and executive produce a television series called Rain, based on the best-selling novels of Barry Eisler that feature the character, Rain. These novels include A Clean Kill In Tokyo, A Lonely Resurrection, Winner Take All, Redemption Games, Extremis, The Killer Ascendant, The Detachment and Graveyard Of Memories.
"As a huge fan of Barry's work, I'm thrilled to have the opportunity to bring his iconic character and incredible world to life," Reeves said. "I'm looking forward to partnering with Slingshot on my first series, and reteaming with Chad and David."
Rain centers on John Rain (Keanu Reeves) who is half-Japanese, and half-American. He is a contract assassin who specializes in "death by natural causes". Always an outsider, Rain has no other identity than that of "hitman" and therefore no life beyond killing.
Slingshot will produce and distribute the series, and, along with Keanu Reeves, Barry Eisler, David Leitch and Chad Stahelski will also serve as executive producers.
"We are extremely excited to be working on a beloved property with such a talented and hard-working actor as Keanu," said Slingshot CEO David Ellender. "This series will be the launch pad for the company and highlight our talent-focused, quality-based approach within the ever-changing and expanding television space."