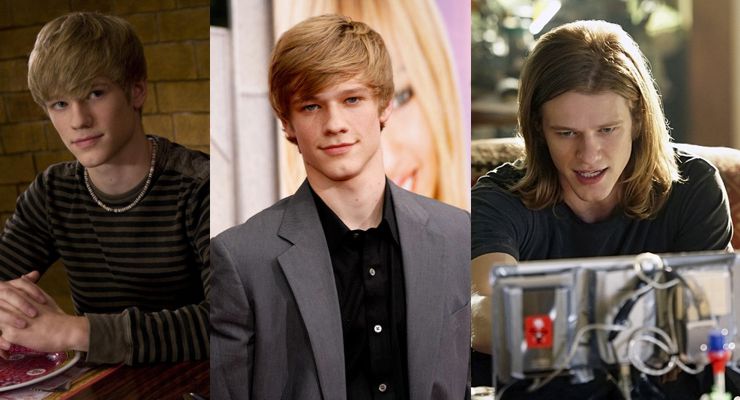 Lucas Till was born on August 10, 1990 in Fort Hood, Texas. His father John Mark Till, was a lieutenant colonel in the army. Lucas spent most of his childhood in the suburbs of Atlanta, Georgia. Lucas loved to impersonate voices and characters so when he was 11 years old, his mother enrolled him in local acting classes. It it wasn't long before he was discovered by Atlanta agent, Joy Pervis. He got his first print job followed immediately with local, regional, and national commercials when he was only 10. In 2003 he was cast in his first movie role as Harry Vanderbilt in The Adventures of Ociee Nash (2003) starring Keith Carradine and Mare Winningham. He was a natural actor and he landed his first co-starring role in Lightning Bug (2004) which was filmed in Atlanta and starred Laura Prepon and Brett Harrison.
Lucas made his first trip to Los Angeles when he was 13 year old. Shortly after returning to Atlanta, he booked the sought after role of Jack Cash, older brother of Johnny Cash, in the award winning biopic, Walk the Line (2005) directed by James Mangold, produced by Cathy Konrad, starring Reese Witherspoon and Joaquin Phoenix.
When it was time to go to high school, Lucas decided to stay in Atlanta to attend Kell High School, a public high school. While in high School he trained in Brazilian Jiu-Jitsu for 4 years. During High School he continued acting and was cast in movies for Lifetime Television and several independent features including the horro-comedy, Dance of the Dead (2008), which was directed by Gregg Bishop. The film was hand-picked by Director Sam Raimi for distribution through Lionsgate and Ghost House Pictures.
Before he was able to graduate from high school, with honors, Lucas auditioned for Disney's Hannah Montana: The Movie (2009) and was cast in the lead role of Travis Brody. After only one week on the set, Lucas flew back to Atlanta to graduate with his high school class of 2008 and then moved permanently to Los angeles. Lucas has appeared in  television roles including House and Medium and in 2010 he played Larry, a Russian spy, in Jackie Chan's The Spy Next Door (2010). He was cast as Havok in X-Men: First Class (2011), in X-Men: Days of Future Past (2014) and in X-Men: Apocalypse (2016).
Lucas Till was cast in the role of Angus MacGyver in MacGyver (2016) television series working with Jeff Wolfe as second Unit Director and Stunt Coordinator.