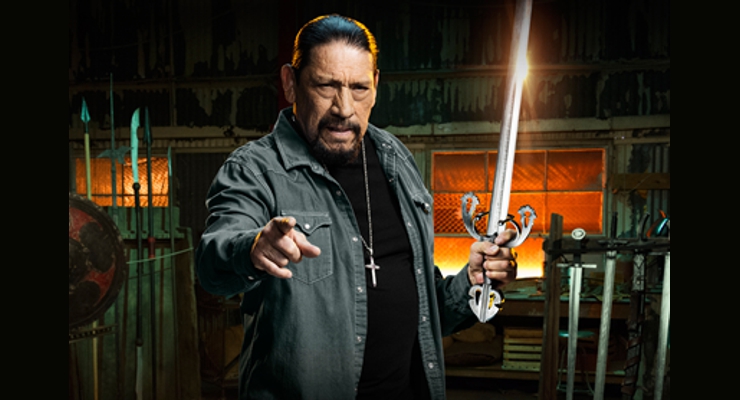 Man At Arms: Art of War has been acquired by broadcasters in Latin America, Asia-Pacific, Scandinavia and Eastern Europe. The unscripted series hosted by Sons of Anarchy's Danny Trejo and starring Crystal Santos, Illya Alekseyev, Gene Ching, Matt and Kerry Stagmer and Da'Mon Stith sees master forgers recreate the most popular weapons from movies, TV and video games.
A&E Ole Network in Latin America, Discovery Networks Asia-Pacific in India and Viasat in Scandinavia and Eastern Europe will air the show, which was commissioned by El Rey, the US channel founded by filmmaker Robert Rodriguez.
Produced by Defy Media, Man At Arms: Art of War sees an expert roundtable of builders, historians and martial artists test weapons created by experts to see how much destruction they can cause. The series is distributed internationally by US-based GRB Entertainment.
More about Man At Arms: Art of War