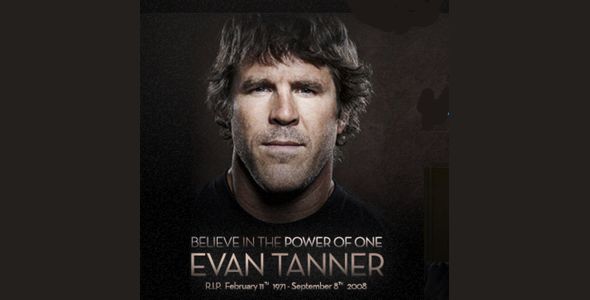 Once I was a Champion – The Life and Death of UFC Champion Evan Tanner
Once I was a Champion is a feature length documentary chronicling the life and death of former UFC Champion Evan Tanner.
Evan Tanner: adventure seeker, fighter, philosopher, writer and alcoholic died on September 8th, 2008 in the desert region north of Brawley, California. He was on a quest to find buried treasure. "Treasure" does not necessarily refer to something material.
There was a huge hole in the MMA community the day that former UFC Champion, Evan Tanner was pronounced dead, a hole that needs to be filled. More so than his actions in the ring, his antics out where followed by many. The man lived several lives within his thirty-seven years.
He poured his heart out in his blogs and remained honest through the harsh times, as well as the good. When he made mistakes, it wasn't just him that learned from them, but a community of over thirty thousand. He walked his own path, but became a leader. When Evan made it public that he was an alcoholic and that he wanted to change himself, the amount of people he inspired was tremendous.
The more you get to know Evan Tanner, the more you want to know. The details of his adventures are always interesting, and never predictable. The purpose of this documentary is to learn more about him, his stories and his philosophy on being a better person.
Evan's blogs inspired a lot of people, but in particular they inspired this film's course. We want to go to the places he went, meet the people he talked about – the people who were important to him, and learn more about his message.
Director:
Gerard Roxburgh
Executive Producers:
Dan Caldwell and Sophia Tavernakis
Producer:
Kirk Porter
CoProducer:
Lance Dumais
Cinematographer:
Matt Irwin
Composer:
Helen Patience