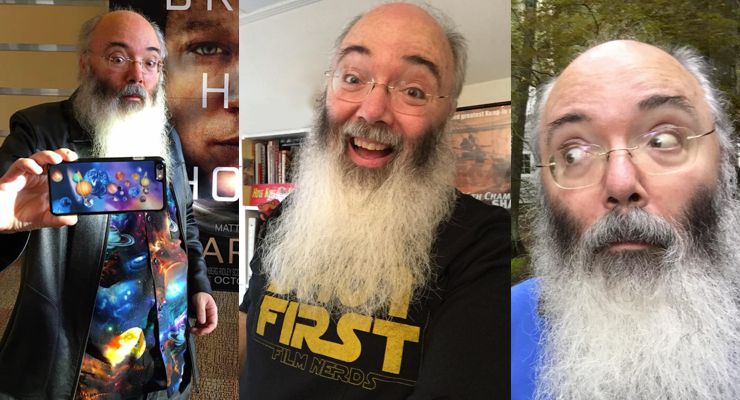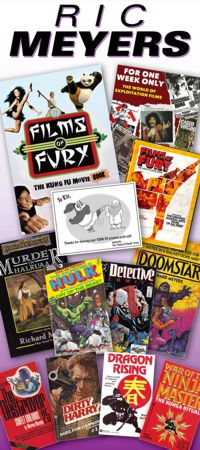 American columnist, author and comic book writer, Ric Meyers, was born on August 3, 1953. He was the first non martial artist to be inducted into the World Martial Arts Hall of Fame and many other martial arts halls of fame for his contributions to the martial arts film industry. Ric Meyers has interviewed and written about the most influential people in Asian films. His book Great Martial Arts Movies: From Bruce Lee to Jackie Chan and More is the reference tool used to help build Asian Film collections. Ric Meyers discovered kung fu movies in 1978. He could not find any credible books on the topic, so he wrote Films of Fury.
This lead to other writing/editing projects and he took on the job of sharing the joys of kung fu films made after the Bruce Lee era. He wrote for Asian Cult Cinema magazines (Asian Cult Cinema Archive) and Inside Kung-Fu Magazine. He has also done audio commentaries for hundreds of DVDs, and he did interviews for Steven Chow on Sony's American release of Kung Fu Hustle. Ric also served as inspiration, consultant, and/or talking head for television shows and movies about martial arts media from America, through Europe, to Asia. He supplied audio commentaries, interviews, liner notes, and/or cover copy to more than 300 international DVDs, and he has led seminars at colleges, pop culture conventions, studios, and networks. He regularly attends FanimeCon and has hosted/presented the annual Superhero Kung-Fu Extravaganza at the San Diego Comic Con since 1998, where he has honored celebrated stars of action cinema, as well as championing rising talent in martial arts filmmaking.
Ric Meyers has been writing, consulting, and performing professionally since 1974, but he is best known for his contributions to the martial art movie industry. Rim Films called him . . . one of the men most responsible for the acceptance of Asian action movies and stars in America.
Ric Meyers has acted as associate editor for Starlog, Fangoria, and Famous Monster magazines. He has served as New York animation editor for Millimeter Magazine (now Creative Planet Network), become a long-running columnist for The Armchair Detective magazine, and went on to write novels including The Incredible Hulk: Cry of the Beast, Doomstar, Fear Itself, Dirty Harry: Duel for Cannons, Ninja Master Series, Dungeons & Dragons Forgotten Realms: Murder in Halruua, among others. He also wrote award-winning non-fiction media books including TV Detectives, Murder on the Air, The Great Science Fiction Films, The World of Fantasy Films, and many many more.
Ric Meyers has also written superhero fiction, including the third Marvel Comics novel The Incredible Hulk: Cry of the Beast, and contributed to the 60th Anniversary issue of Detective Comics.
Prof. Ric's Action Film Autopsy