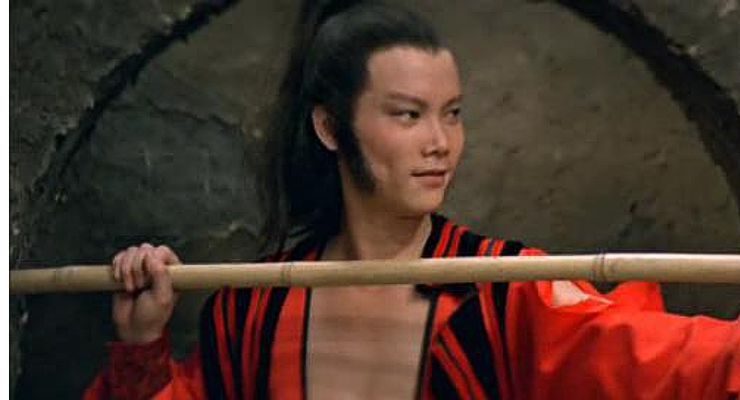 Sheng Chiang (Chiu Kang-sang) was born on April 4, 1951 in Taiwan. His family was very large and his parents were unable to care for him so they sent him to the Fu Sheng Opera School in Taipei, Taiwan were he was trained in martial arts and acrobatics. While training at the school, Sheng Chiang met other students including Kuo Chui (Phillip Chung-Fung Kwok), Feng Lu, and Robert Tai, all who would go on to become part of the Shaw Brothers studio. Sheng Chiang was expelled from Fu Sheng Opera School before graduation, but he had learned enough to work as a stuntman.
In the mid 1970's Sheng Chiang met Director Cheh Chang who had come to Taiwan to find talent for projects for his newly found company. Cheh Chang was impressed by Sheng Chiang martial art skills and acrobatic abilities and invited Sheng Chiang to go to Hong Kong to work for him. Cheh Chang also brought Feng Lu, Kuo Chui (Phillip Chung-Fung Kwok) and Robert Tai and they became part of the Cheh Chang Cohorts along with Lo Mang. He also worked as an assistant director and choreographer for with Cheh Chang.
In 1976, Sheng Chiang began working in Hong Kong. Up to this point he had only appeared in a few minor movies roles. In Hong Kong he got a small role in director Ting Mei Sung's movie, Traitorous (1976). He went to Shaw Brothers and appeared in the movie Shaolin Temple (1976). From 1976 to 1978 he was cast in numerous movies, appearing in Cai li fa xiao zi (1976), Jiang hu han zi (1977), The Brave Archer (1977) and Fang Shi Yu yu Hu Hui Qian (1976).
In 1978 Sheng Chiang starred in Five Deadly Venoms (1978) with Chiang Sheng, Kuo Chui, Feng Lu, Lo Mang, Sun Chien, and the 6th venom Pai Wei. Each practiced their own style of martial arts. These actors would star in Invincible Shaolin (1978), The Kid with the Golden Arm (1979), The Magnificent Ruffians (1979), Crippled Avengers (1978), Two Champions of Death (1980), Guangdong shi hu xing yi wu xi (1980) and many other films. Sheng Chiang brought breathtaking acrobatics and comic relief to these films and he was known as the hybrid venom because he played a disciple who learned all the styles of the five Venoms.
In 1981, the Venom Mob disbanded. Sheng Chiang, Feng Lu and Kuo Choi started a new production company in Taiwan, and their first film was Shu shi shen chuan (1981) aka Ninja in a Deadly Trap. Sheng Chiang was an actor in the film as well as the choreographer for the action scenes.
Unable to find work in Taiwain, Sheng Chiang wanted to go back and work in Hong Kong, but his wife convinced him to stay in Taiwan. This lead to their divorce as Sheng Chiang began drinking heavily.
On August 18, 1991 Ricky Tien-Chi Cheng went to visit his friend, Sheng Chiang, and found him dead. He had died a few days earlier from a heart attack. Kuo Chui (Phillip Chung-Fung Kwok) once said "it was more of a broken heart".
Sheng Chiang was only 40 years old.