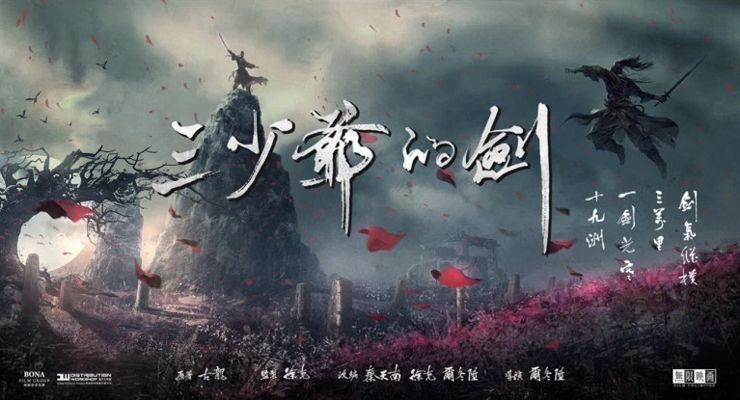 Director Derek Yee Tung-Sing and Producer Tsui Hark (Flying Swords Of Dragon Gate and The Taking Of Tiger Mountain) joined forces in this 3D martial arts epic, Sword Master 2016 (San shao ye de jian), about an elite swordsman who is consumed by guilt caused by his great skill with the sword, and about a challenger who aims to take his place at all costs.
Sword Master 2016 stars Kenny Lin aka Lin Gengxin (The Taking Of Tiger Mountain) and Peter Ho (The Monkey King), and is based on Gu Long's 1975 wuxia novel The Third Master's Sword.
The film was made in the People's Republic of China and also stars Mengjie Jiang, Yiyan Jiang and was produced at the Hengdian World Studios. Action Directors include Yuen Bun, and Dion Lam Dik-On.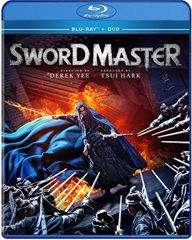 Sword Master 2016 is a beautifully shot wuxia epic, and in it a powerful swordsman is haunted by the destructive impact his deadly talents have had on others. Weary of the bloodshed and violence from the martial arts world, he banishes himself to the humble life of a vagrant, wandering the fringes of society. But his violent past refuses to let him go quietly. The master swordsman must regain the ability to wield his sword and fight those who would challenge his skills in an attempt to take his place and who disrupt the peace he so desperately craves.
Sword Master 2016 was released in China on December 2, 2016 and in the United States on December 9, 2016. Filmed in Mandarin with English and Chinese subtitles. The film was released on DVD on April 11, 2017.