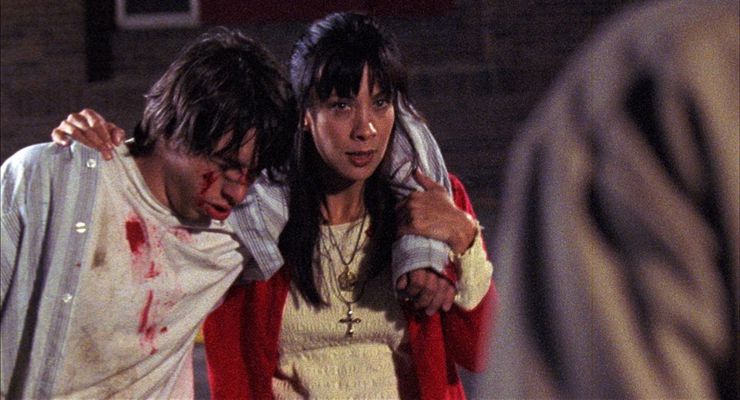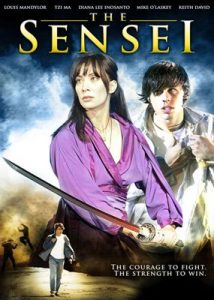 The Sensei (2008) is and independent film written and directed by Diana Lee Inosanto. The film stars Diana Lee Inosanto, Mike Olaskey, Keith David, and Melissa Taylor. Ron Balicki is Executive Producer, fight choreographer and stunt coordinator for the film and Mark Steven Grove is co-producer and assistant stunt coordinator.
Set in Colorado, the story takes place in 1985 during the rise of the AIDS panic. McClain Evans is a gay high school student, who is constantly the target of bullying and beatings in his town. Karen Nakano O'Neil (Diana Lee Inosanto) is a woman haunted by the death of her pro-boxer fiance, Mark Corey (Louis Mandylor). After a five-year absence, she returns home to her family, who run a successful martial arts school. When McClain Evans (Michael O'Laskey) is attacked by three local teens, his mother, Annie, (Gina Scalzi ) asks Black Belt Karen O'Neil to teach her son martial arts so he can defend himself. Karen's family is fearful of anti-gay retaliation, so Karen trains McClain secretly, at night. When word of the training reaches Karen's family, and the small-town community, violence erupts, and family and friendship are challenged, forcing Karen to reveal her own dark and tragic secret to those she loves most.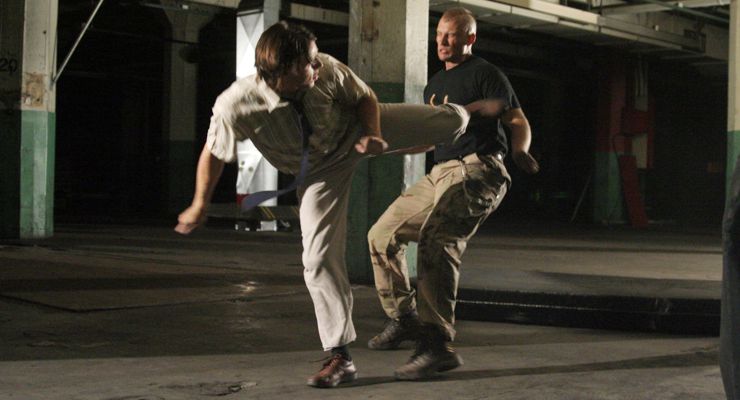 The Sensei (2008) received numerous award nominations and wins. At the Hoboken International Film Festival the film was nominated for Best Supporting Actor – Louis Mandylor and Best Supporting Actress – Diana Lee Inosanto. At the LA Femme International Film Festival 2008 it won LA Femme Filmmaker Award: Best Feature Writer – Diana Lee Inosanto (writer). At the New Jersey International Film Festival the film was the winner of the Grand Prize for Best Screenplay – Diana Lee Inosanto. At the Philadelphia Asian American Film Festival 2008 the film was the winner of an Honorable Mention for Narrative Feature Film – Diana Lee Inosanto.