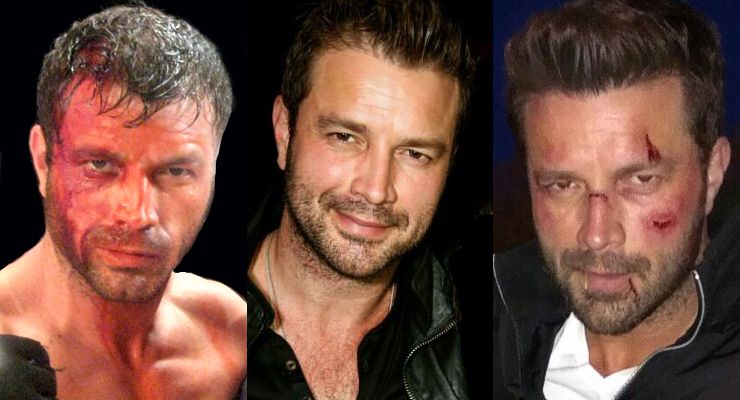 Tony Schiena is a name synonymous with the intelligence sector, counter terrorism training, counter human trafficking, security for conflict areas, martial arts or more succinctly defensive tactics for special forces operators and now the entertainment industry.
Martial artist Tony Schiena is a former South African spy turned government contractor with a multi operational security agency intelligence company called MOSAIC. Tony Schiena was featured in the Vice documentary Superpower for Hire. He has been credited for exposing ISIS use of chemical warfare against the Kurds in Iraq. Tony Schiena has been a sought-after expert voice by CNN, FOX News, CBC, BBC, ABC and various other networks on the subject of terrorism and espionage, ISIS as well as modern-day slavery.
Tony Schiena is undefeated World Heavyweight Karate Champion and Captain of was the US World Champions Karate Team. He is crowned World Heavyweight Karate Champion by Shihan Keigo Abe, head of the JSKA Karate Association and founder of the SHOBU IPPON / one-strike-kill rules of competition. Tony has consistently built and improved on his defensive tactics arsenal, becoming one of the premier experts and advisors in the world.
Tony is currently using his knowledge and his skills in his acting, producing and writing career in the entertainment industry.
Tony Schiena began his journey in the film business with the role of Leonardo in William Shakespeare's Merchant of Venice (2004), starring Al Pacino and Jeremy Irons. He quickly followed that with a starring role in the action thriller Jean-Claude Van Damme's Wake of Death (2004), theatrically released in Europe, Asia and various other territories, where Tony garnered great reviews for his dramatic abilities and his action skills.
Lead roles in John Irvin's Dot Kill (2005) and The Number One Girl (2006) opposite Oscar nominee Pat Morita and action villain Vinnie Jones, had Tony further showcase his dramatic range. His first appearance on television was as the main "guest star" opposite Oscar nominee's Gary Sinise in CSI NY. A quick succession of roles have seen Tony progress to leading man with incredible pace.
Tony Schiena has since taken on a diverse array of roles. Bringing humor to the role of Johnny in The Bleeding (2009). Light romance as the charming treasure hunter, Max Belvedere in The Gold & The Beautiful (2009), versatility as a roaming warrior lost in the desert, in The Infidel  and shock and betrayal in the sci-fi feature Saurian (2006).
His action roles include starring in Lionsgate's Circle of Pain (2010) , where Tony plays a destitute former mixed martial arts fighter, battling to get back on his feet and Locked Down (2010), starring Tony as an undercover cop that infiltrates a crime syndicate operating from within a prison.
Shadow People  (2013) takes Tony into the horror genre in the role of Robert, a stern and serious doctor witnessing the inexplicable.
Tony's first venture behind the camera is to executive produce the documentary Wilde Salome (2011), which is written and directed by and stars Al Pacino along with Jessica Chastain.
Tony Schiena wrote and stars in the thriller DARC (2018) with Armand Assante and Kippei Shîna. Darc (2018) is directed by Julius R. Nasso who is known for his 17-year producing partnership with Warner Brothers Studios, where Julius was responsible for producing a series of action blockbusters including: Hard to Kill (1990), Marked for Death (1990), Out for Justice (1991), Under Siege (1992), On Deadly Ground (1994), Under Siege 2: Dark Territory (1995), The Glimmer Man (1996), Fire Down Below (1997) and The Patriot (1998).
The Sheriff is a documentary television show that see's Tony Schiena lead a team of US special forces into Sheriff departments who are losing the battle against the Mexican drug cartels. Produced by Ben Silverman, Spike TV names Tony "One of the most highly trained ex-military operatives in the world".
In 2018 Tony Schiena stars along with fellow martial artists Wesley Snipes and Chuck Zito in the crime drama Paper Empire (2018).