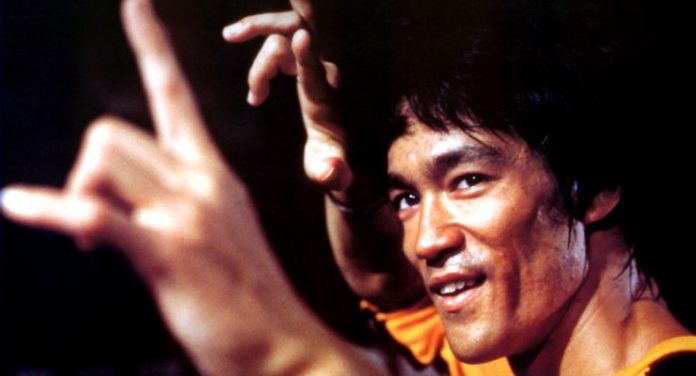 According to Deadline, Shannon Lee, Bruce Lee's daughter, has partnered with Last Vegas producer Lawrence Grey, Ben Everard and veteran producer Janet Yang to do a Bruce Lee Biopic. A 1993 feature film by Universal was already made about Lee, but Shannon said there is plenty of ground that was left uncovered, and prolific writings by her father, and a new movie would introduce the next generation to Lee's revolutionary accomplishments and his transformation from a brawling student to a teacher of sophisticated philosophies, as well as the developer of his own martial art style.
"There have been projects out there involving my father, but they've lacked a complete understanding of his philosophies and artistry," Lee said. "They haven't captured the essence of his beliefs in martial arts or storytelling. The only way to get audiences to understand the depth and uniqueness of my father is to generate our own material and find amazing like-minded partners to work with…many don't know that Bruce Lee was also a prolific writer and a creator of his own unique art and philosophy. That's what we want to show, not just his kick-ass physicality, but the depth of his character and beliefs."
Bruce Lee Entertainment, which launched last year with several projects, including this one. Other projects include a TV series based on an original idea and materials by Bruce Lee with Fast & Furious Director Justin Lin, and a reality based show that will launched in China by John Wick producers, Keanu Reeves and Stephen Hamel of Company Films. There is also a series of novels based on Lee's writings he left when he died, a comic book series, and a successful mobile game launch, Bruce Lee: Enter The Game.
Lawrence Grey said they are self-financing the projects development. "We will bring on a world class filmmaker and writer, who'll work with Shannon and myself and then we will talk to American and foreign partners," he said. Janet Yang will help with the latter. "It is a tremendous privilege to be working with Shannon on these exciting ventures about her father," Yang said. "In this age of an increasingly globalized culture, I can't think of a more talented and innovative individual who embodies the best of East and West, and who can inspire future generations," she said.
According to Shannon Lee, they will focus on the intellectual approach that Bruce Lee brought to overcoming obstacles, and the forming of his own martial arts style of Jeet Kune Do. Bruce Lee faced many obstacles ranging from being told not to teach the art to non-Asians, to the difficulties he had as an Asian attempting to get work in films and television despite his movie star looks and unparalleled martial skills. Bruce Lee broke ground playing the sidekick, Kato, on The Green Hornet, but after creating the concept for the television series Kung Fu, he was denied the lead role, he really wanted. Bruce had to watch as the lead role went to white actor David Carradine, and he was even denied credit for creating the series. At the time there were simply no Asians carrying the lead roles in series or movies. Lee was finally convinced by his close friend and student, James Coburn, to return to Hong Kong to make movies. It was perhaps the best advice Brucewas ever given and in Hong Kong he became a star overnight.
"It's hard to imagine it now, but when he made those films with Golden Harvest, they filmed without sound, adding the sound later, based on the language they were catering to," Lee said. "The city was very noisy and it was just easier." After Lee's early films The Big Boss and Fist of Fury became hits, Warner Bros partnered with Golden Harvest to make the epic Enter The Dragon, the first film of his Lee's made with sound. It was a huge success, but Lee died not long after, while he was filming Game Of Death.
"In hundreds of years, how many people created their own martial art, something he used to break tradition because he believed in humanity and that the world was one brotherhood," Shannon Lee said. "His approach to business an nutrition was revolutionary, mixing Eastern and Western philosophies. My father wrote thousands of pages of thoughts on his life. They based Dragon on a book my mom wrote in the 1970s, but they didn't work in partnership with us to create that film and it didn't have the depth or essence of my father that it might have. There is a lot that hasn't been told yet, and many lessons that deserve to live on."
China also created a Mandarin language TV series The Legend Of Bruce Lee, directed by Li Wen Qi with 50 one hour episodes.
Bruce Lee Entertainment is being represented by United Talent Agency (UTA).