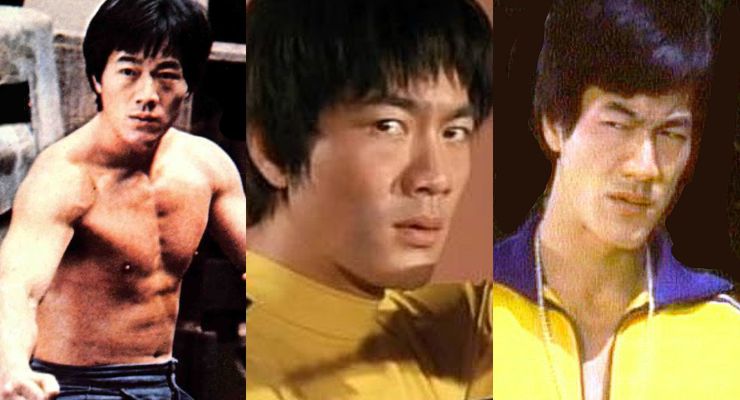 Bruce Li was born on June 5, 1950 as Chung-Tao Ho. He is an a Taiwanese actor actor and director, known for The Chieh Boxing Master (1982), Fists of Fury II (1977) and Fist of Fury III (1979). He considered by many to be one of the most famous imitators of martial arts idol Bruce Lee staring in martial arts films from the Bruceploitation movement.
Bruce Li went was a stuntman in Taiwan and Hong Kong under the name of James Ho. When Bruce Lee died, Hong Kong studios noticed that Chung-Tao Ho resembled the kung fu star. Chung-Tao Ho was employed in Conspiracy before the producers of Game of Death asked him to finish their movie in Lee's role. Ho declined their offer.
Soon after Chung-Tao Ho was employed by producer and actor Jimmy Shaw who gave him the name of Bruce Li.
After Chung-Tao Ho finished his military service, he appeared in Good Bye Bruce Lee: His Last Game of Death (1975).
As Bruce Li, Chung-Tao Ho's career improved dramatically as some Taiwanese and Hong Kong producers directly credited him as "Bruce Lee", even using the real Bruce Lee's picture on posters. Bruce Li even appeared in Bruce Lee vs Supermen starring as Kato, assistant of the Green Hornet, a role originally played by the real Bruce Lee.
It was the goal of the producers to have Bruce Li be seen as the "official" successor to Bruce Lee. In the movie Exit the Dragon, Enter the Tiger (1976), Li meets Lee who points to him as the individual who will replace him. Li was dubbed the "Tiger" to Lee's "Dragon". Li appeared in Return of the Tiger (1978), starring Angela Mao and fights Paul L. Smith.
Chung-Tao Ho continued by playing in two unofficial sequels to Bruce Lee's classic Fist of Fury II and III.
He would star in other documentaries including The Young Bruce Lee (1976) and Bruce Lee: The Man, The Myth (1976).
He reprises his role as Bruce Lee in Bruce Lee the True Story (1976) also known as Bruce Lee: The Man, The Myth, a biographical film. Bruce Li did the choreography for the fight scenes himself. This biography was very successful, as fans recognize it as one of the best Bruce Lee biopics.
Ho continued to act in martial arts movies and to direct into the 1980's, including starring in and directing the film The Chieh Boxing Master (1982) aka The Chinese Stuntman (1981).
Bruce Li realized thE Bruceploitation was waning in the publics interests but he had trouble separating himself from his Bruce Lee roles and had many rivals in the genre.
After his wife's death in 1985, Ho ended his career. He returned to Taiwan to become a physical education instructor at Taipei's Ping Chung University. He also taught martial arts for comedian apprentices. In 1990, Bruce Li retired from acting at the age of 40.
A segment of the documentary Top Fighter (1995) focused on Bruce Li's career and in the documentary he explained that he was unhappy that the studios wanted to turn him into a Bruce Lee marketing gimmick, saying "I could act like him, but I could never be him."