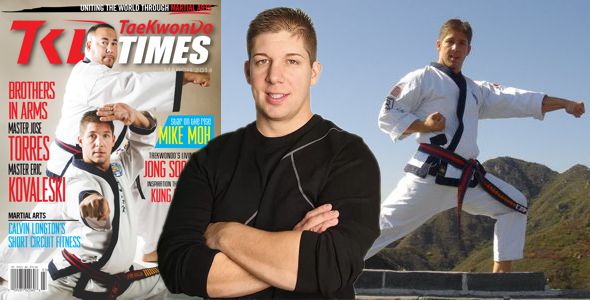 Eric Kovaleski is among an astounding EIGHT martial arts Masters and Champions officially added to the cast of The Martial Arts Kid (2015), co-producer James Wilson announced yesterday.
"I am both honored and excited to be cast in The Martial Arts Kid, said Kovaleski in a brief statement about his first film role. "I look forward to be working with such a talented ensemble of actors, actresses and true martial artists."
The other seven are: Bill "Superfoot" Wallace, Jeff Smith, Olando "The Warrior" Rivera, Rick St Clair, Gerry Blanck, Glenn Wilson and Alan Goldberg.
"From the beginning we wanted to show there is an audience and a hunger for a film with real martial artists at the highest level", says the film's co-producer James Wilson.
James Wilson says that should have been clear from the the film's inception and with the casting of action movie/martial arts legends Cynthia Rothrock and Don "The Dragon" Wilson – James's brother – as the two headliners.
"If you look at some of the big martial arts movie stars in America, some are not true martial artists and even those that are – they are not recognized Masters or Champions", James Wilson says."We wanted to rectify that and have the martial arts in the film be authentic martial arts and to have recognized Masters and Champions."
Kovaleski – along with the other seven names announced yesterday – certainly qualifies.
The Dickson City, PA resident, Kovaleski ha san impressive list of accomplishments.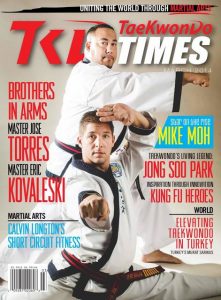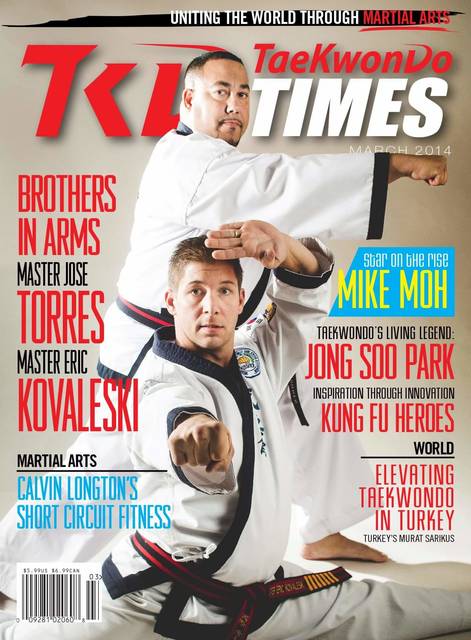 Kovaleski, who started training in the discipline of Tang Soo Do at the age of three and is currently the youngest Grandmaster of Tang Soo worldwide, has made the cover of the March 2014 issue of TaeKwonDo Times. It is comparable to a football or baseball player in our area making the cover of "The Sporting News" or "Sports Illustrated". Even the legendary "Black Belt" magazine regards "Tae Kwon Do Times" as one of the top five publications devoted to martial arts in the world – with correspondents everywhere from the USA to Australia to Nigeria.
Kovaleski's other accomplishments include: Competing on the National Karate Circuit for over 20 years, earning numerous national grand championships as well as a World Championship in Fighting in 1994. Additionally, he has won over 300 trophies in regional, state and national competition in both Forms and Fighting and has been inducted into many karate Halls of Fame and has been selected as the East Coast Representative for the World tang Soo Do General Federation Moo Duk Kwan for Seoul, Korea.
Kovaleski has also been the recipient of many citations from the Pennsylvania House of Representatives , as well as the Governor's office naming "Pennsylvania Martial Arts Day" in honor of Kovaleski's event, the Legends of the Martial Arts Hall of Fame.
"The Martial Arts Kid" is set to start filming this spring and is scheduled for a 2015 release.