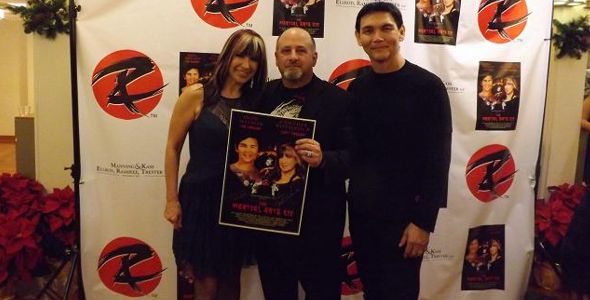 Rick St Clair Among 8 Real-Life Champions and Masters Added To The Martial Arts Kid Cast
Rick St Clair is among an astounding EIGHT martial arts Masters and Champions officially added to the cast of The Martial Arts Kid, co-producer James Wilson announced yesterday.
The other seven are: Bill "Superfoot" Wallace, Jeff Smith, Olando "The Warrior" Rivera, Eric Kovaleski, Gerry Blanck, Glenn Wilson and Alan Goldberg.
"From the beginning we wanted to show there is an audience and a hunger for a film with real martial artists at the highest level", says the film's co-producer James Wilson.
James Wilson says that should have been clear from the the film's inception and with the casting of action movie/martial arts legends Cynthia Rothrock and Don "The Dragon" Wilson – James's brother – as the two headliners.
"If you look at some of the big martial arts movie stars in America, some are not true martial artists and even those that are – they are not recognized Masters or Champions", James Wilson says."We wanted to rectify that and have the martial arts in the film be authentic martial arts and to have recognized Masters and Champions."
Rick St Clair – along with the other seven names announced yesterday – certainly qualifies.
Rick St Clair is the former Owner and Master Instructor at St. Clair's Tae Kwon Do School in San Francisco, California.
The Martial Arts Kid will begin filming this spring and is scheduled for a 2015 release.