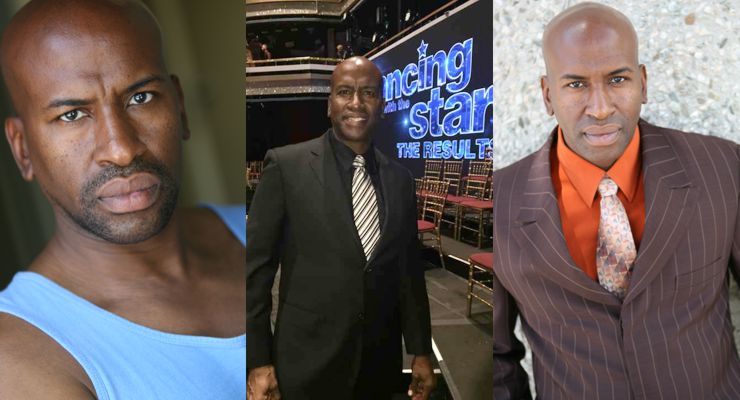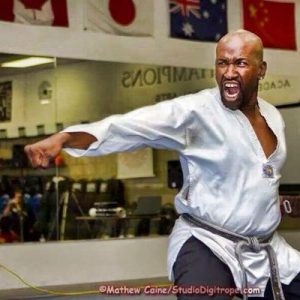 Esau McKnight is a 5th degree Black Belt in Tae Kwon Do/Karate and a Kung Fu and Hapkido practitioner as well as a practitioner of marital art weapons. He has been in marital arts for some 40 years and has been inducted into the Martial Arts Hall of Fame four different times. He has also produced a number of DVDs on martial arts training. Esau has performed in tournaments, stage shows and has had a parts on television and in films. He worked as a body double for Avery Brooks on the show Deep Space Nine (1993) for three seasons and has done a small amount of defensive driving with Ernie Orsade and his son Noon on a show called The Burning Zone.  He plays Nicole Kidman's limousine driver in the HBO mini series Big Little Lies (2017).
LeBron James and part of the Chamber of Fear Commercial for Zoom LeBron II Nike Shoe
This Nike commercial with Lebron James also includes Tony Valente and Esau Mcknight.
Spirit of Shaolin Trailer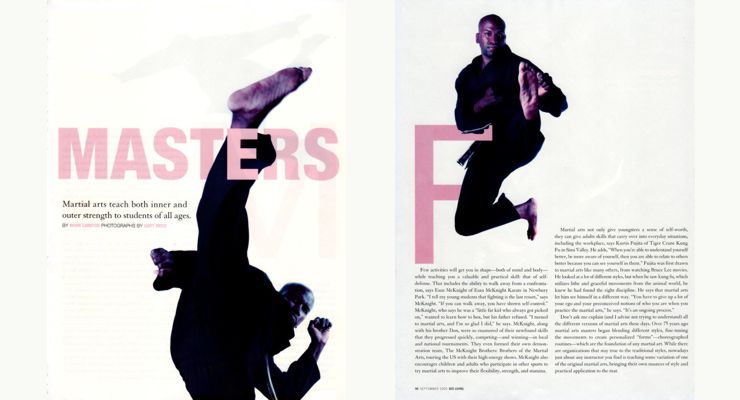 MASTERS
Martial arts teach both inner and outer strength to student of all ages
Mark Langton ~ Living Magazine ~ September 2006
By Mark Langton ~ Few activities will get you in shape—both of mind and body—while teaching you a valuable and practical skill: that of self-defense. That includes the ability to walk away from a confrontation, says Esau McKnight of Esau McKnight Karate in Newbury Park. "I tell my young students that fighting is the last resort," says McKnight. "If you can walk away, you have shown self-control." McKnight, who says he was a "little fat kid who always got picked on," wanted to learn how to box, but his father refused. "I turned to martial arts, and I'm so glad I did," he says. McKnight, along with his brother Don, were so enamored of their newfound skills that they progressed quickly, competing—and winning—in local and national tournaments. They even formed their own demonstration team, The McKnight Brothers: Brothers of the Martial Arts, touring the US with their high-energy shows. McKnight also encourages children and adults who participate in other sports to try martial arts to improve their flexibility, strength, and stamina.
Martial arts not only give youngsters a sense of self-worth, they can give adults skills that carry over into everyday situations, including the workplace, says Kurtis Fujita of Tiger Crane Kung Fu in Simi Valley. He adds, "When you're able to understand yourself better, be more aware of yourself, then you are able to relate to others better because you can see yourself in them." Fujita was first drawn to martial arts like many others, from watching Bruce Lee movies. He looked at a lot of different styles, but when he saw kung fu, which utilizes lithe and graceful movements from the animal world, he knew he had found the right discipline. He says that martial arts let him see himself in a different way. "You have to give up a lot of your ego and your preconceived notions of who you are when you practice the martial arts," he says. "It's an ongoing process? Don't ask me explain (and I advise not trying to understand) all the different versions of martial arts these days. Over 75 years ago martial arts masters began blending different styles. fine-tuning the movements to create personalized "forms"—choreographed routines—which are the foundation of any martial art. While there are organizations that stay true to the traditional styles, nowadays just about any instructor you find is teaching some variation of one of the original martial arts, bringing their own nuances of style and practical application to the mat.