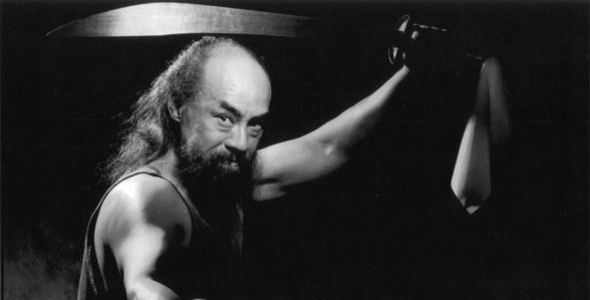 Al Leong, or Al 'Ka Bong' is an Asian American actor and a stuntman known for playing the Asian bad guy, and for dying in some very top notch movies. He has starred along side Mel Gibson, Bruce Willis, Jean Claude Van Damme, Brandon Lee, and Kurt Russell, and he has been killed by, will, almost all of them. He practices Sil Lum Kuen, Northern Shaolin kung fu, and was a former Beverly Hills Pro/Am Karate Soft Forms Champion. It is not only Al's impressive martial arts skills that attracts attention, but his Fu Manchu mustache, his long wavy hair, and that lean muscular physique, along with his incredible agility, that has made him a very memorable actor.
Al is best known for his role as Endo, the Henchman, in Lethal Weapon, where he enjoys torturing Mel Gibson with electric shock. He plays Uli, the candy bar stealing terrorist, in Die Hard. In Bill & Ted's Excellent Adventure he plays Genghis Khan, the Mongol barbarian, and he believes this is his only film role where he wasn't killed. Al's favorite film role is Mihn, the Henchman, who fights the late Brandon Lee in Rapid Fire because they allowed him to actually fight before dying. He also played Wing Kong Hatchet Man, the Screaming gangster, in Big Trouble in Little China.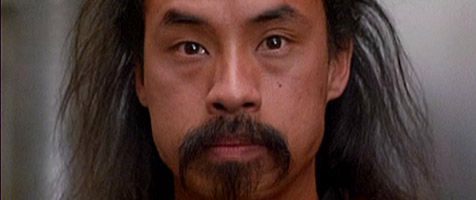 Al Leong has a long line of credits: Lethal Weapon, Die Hard, Joshua Tree, Big Trouble in Little China, The Scorpion King, Bill & Ted's Excellent Adventure, The Replacement Killers, Escape from LA, Joshua Tree, The Last Action Hero, Rapid Fire, Death Warrant, Black Rain, They Live, Action Jackson and many more films. He had a recurring role on the first season of the TV series 24. He also has made appearances on several television shows such as Knight Rider, Magnum, P.I., The Twilight Zone, T. J. Hooker, MacGyver, That '70s Show, and HBO's Deadwood.
In addition to being an action star in films and TV, Al has also worked as a stuntman, stunt and fight coordinator, writer producer, and director. Famous as a stuntman, Leong was involved with the production of many films including The Golden Child, Last Action Hero, Roland Emmerich's Godzilla, Tim Burton's Planet of the Apes, and Daredevil.
In 2000, Al Leong wrote, directed and acted in his low-budget action film, Daddy Tell Me A Story…. which was filmed in Canada. The film included actors Rob Shields, Ho Chow, Stephen Coombes, Samantha Cook, Al Leong, Christopher Lee Clements, and Michael Chan.
In 2003, Al starred in Dave Callaham's "Writer Reel". This was a five-minute short film where Leong portrayed Callaham going through a typical day in the life of a writer. The 'reel' was accepted into a number of short film festivals.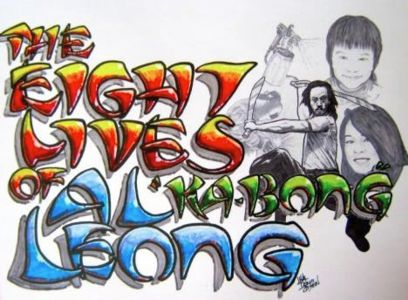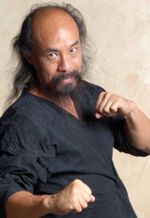 Al has also written a book about his life. The book is called The Eight Lives of Al "Ka-Bong" Leong and within its pages, Al "generously shares private photos, along with "behind the scenes" stories, and personal anecdotes of his many lives. He talks candidly about his journey to the big screen, his private life, his battle with brain cancer, and his recent stroke. For those of you who always wanted to know more…finally, here's the untold story of Al "Ka-Bong" Leong in his own words."
Patrick Chan say, "This biography of Al Leong pulls no punches. He's brutally honest and bears his soul from his family life to health issues to his martial arts background to his professional career. If you are a fan of Al, martial arts, or are thinking about working in the film business – read this book! There are some great personal and Hollywood photos in the book."
The Master says "A powerful and inspiring biography. This man lived it all, martial arts master, multiple martial arts tournament champion, stunt man, terse and intense action film actor, fight scene coordinator for shows like Kung Fu The Legend Continues, and many well known martial arts films, film maker, director,cancer survivor… all in a no holds bar way that was fearless, multifaceted, and fascinating. A great read,of a man who did it all the hard way, and won. Al did it all from ground zero, with a determination that he could. Al Leong's life story teaches us a great life lesson: you are, that which you seek. A must read."
Al Leong is a martial arts master and tournament champion, a terse and intense action film actor and director, a stunt man and fight scene coordinator and an author, but most of all he is the real, in and out of the film industry. Kudos, Al Leong!

Martial Arts History Museum Al Leong Biography DVD