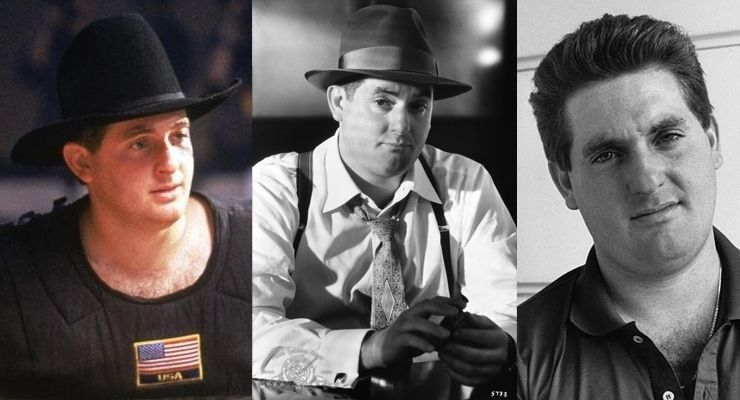 Chris Penn began his martial arts training with Yoshukai Karate in the early 1980's. He studied some martial arts under Benny "The Jet" Urquidez, but most of his training came from boxing and kickboxing with his best friend, martial artist and actor, Don "The Dragon" Wilson. Chris was a well recognized actor who died far too young.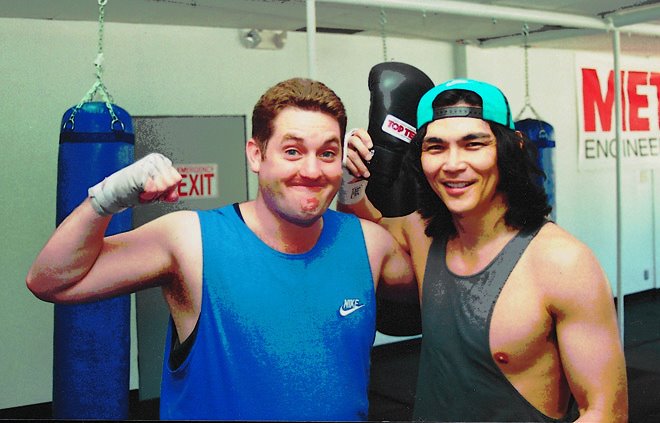 Chris Penn was born on October 10, 1965 in Los Angeles, California. Penn's parents both worked in film, his father, Leo Penn, was an actor-turned-director, and his mother, Eileen Ryan, was an actress. Chris Penn younger brothers are Composer Michael Penn and Actor Sean Penn. Chris set out to follow in his parents' footsteps. He started acting at age 12 at the Loft Studio. While in high school he and his brother, Sean, made several short films with classmates, and these shorts included such would-be stars as Emilio Estevez and Rob Lowe. Chris Penn made his onscreen debut in the Christopher Cain movie, Charlie and the Talking Buzzard (1976) (1979). After a few years Penn caught the eye of acclaimed director Francis Ford Coppola, who cast him in a supporting role in the teen drama Rumble Fish (1983) (1983). The film was a flop critically and commercially, but it helped Chris Penn's career get under way.
That same year he got roles in All the Right Moves (1983) (1983), a high school drama film starring young Tom Cruise. The next year Chris Penn gave a performance in Footloose (1984) (1984), starring Kevin Bacon. The film dealt with a small town which bans rock and roll music. The movie was a smash hit, and still remains a classic. Penn followed this up with a villainous role in Clint Eastwood's Pale Rider (1985) (1985), and the crime movie At Close Range (1986) (1986), starring Christopher Walken.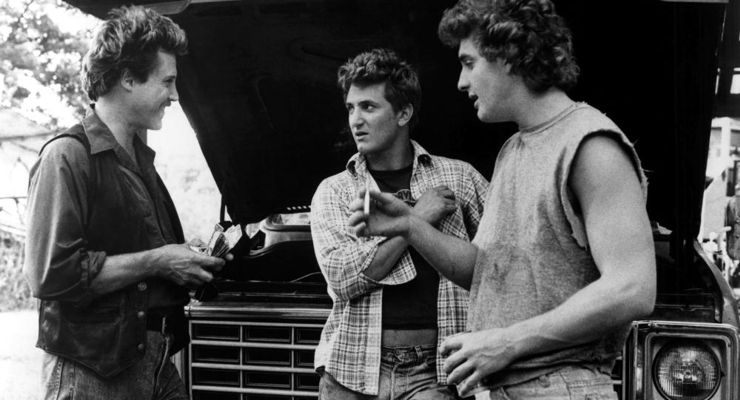 Chris Penn acted in a few smaller productions until he was cast as Travis Brickley in the sports drama Best of the Best (1989). Penn's plays a martial arts fighter who joins the other main characters when they enter a tae kwon do tournament against the Korean team. There were several sequels, though Chris Penn only appeared in the first and second films. A few more roles followed until Penn landed his most famous movie role in Quentin Tarantino's Reservoir Dogs (1992) (1992). The indie crime film was about a heist gone wrong, forcing the criminals to search for a rat in their own gang. Penn actually played the role of Nice Guy Eddie, the son of the old gangster that arranged the heist. The film continues to receive acclaim as a classic movie and the start of Tarantino's directing career. Penn also acted in the Tarantino-scripted Tony Scott crime movie True Romance (1993) (1993), but in a much smaller role. Chris Penn also played a supporting role in the ensemble film Short Cuts (1993) (1993) by Robert Altman.
After acting in these acclaimed films, Chris Penn took on several smaller projects, including a role as the villain in the movie Beethoven 2nd (1993). During this period, Penn acted in the crime film Mulholland Falls (1996) (1996), set in the 1950s. One of Chris Penn's greatest performances was in the Abel Ferrara crime drama The Funeral (1996). The movie starred Christopher Walken, Chris Penn, and Vincent Gallo as three brothers who are involved in the threaten world of crime, knowing it will take them all down. Penn plays the short tempered Chez, the middle brother. Penn's character also sang a song in the film. The film was well received critically and Penn received an award for Best Supporting Actor at the Venice Film Festival for his excellent performance, but The Funeral (1996) went largely unseen. Penn followed up with the Canadian film The Boys Club (2009) (1997), then crime thriller One Tough Cop (1998) (1998), and a supporting role in the hit comedy Rush Hour (1998).
This success lead Penn to a role in the drama-comedy The Florentine (1999) (1999), the English comedy Kiss Kiss (Bang Bang) (2001), and the crime thriller Murder by Numbers (2002). Penn was also one of the many stars that acted in Masked and Anonymous (2003), starring Bob Dylan, which was a box office failure. The last few years of his career mainly featured supporting roles in such movies as After the Sunset (2004), Starsky & Hutch (2004), and the Canadian crime film King of Sorrow (2007), his last film appearance.
Throughout his life Chris Penn battled with heart disease which was aggravated by his weight. He began using drugs after losing his baby girl at only two days old. He died in his home on January 24, 2006. He was only forty years old. Chris Penn left a career that featured many roles in small, independent productions as well as roles in several very well known films. He worked with esteemed directors and fellow actors. He lent his talent to television and film, and although he never received the attention or awards garnered by his brother Sean, Chris Penn will always be remembered by those who watched him in movies and on television.