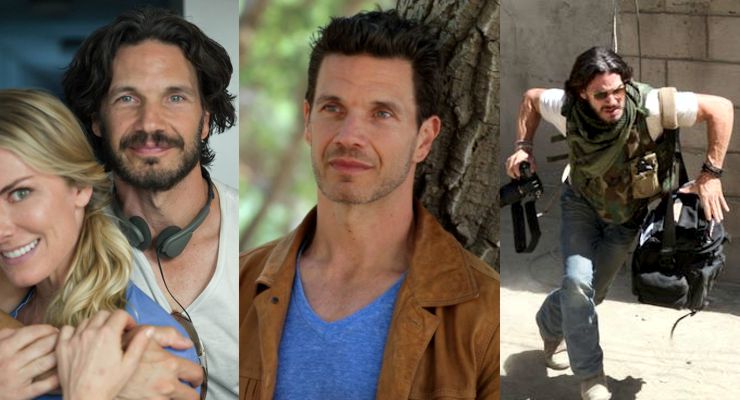 Michael Worth is an American Martial Artists, Actor, writer and producer.
Michael Worth was born in Philadelphia in 1972, but he comes from a long line of German sailors on one side of his family and American Delaware Indians on the other side.
As a 10 year old Michael Worth directed his first film called The Tire. He shot the movie with a super-8 camera his mother bought for him and he continued to make films into his late teens. During his early teens, Michael had a few small parts in film and television. In order to further his career he in the entertainment industry, he lived in a truck with his dog in Venice, California for six months. He worked at odd jobs and did construction work, taking whatever small parts he could waiting for a break.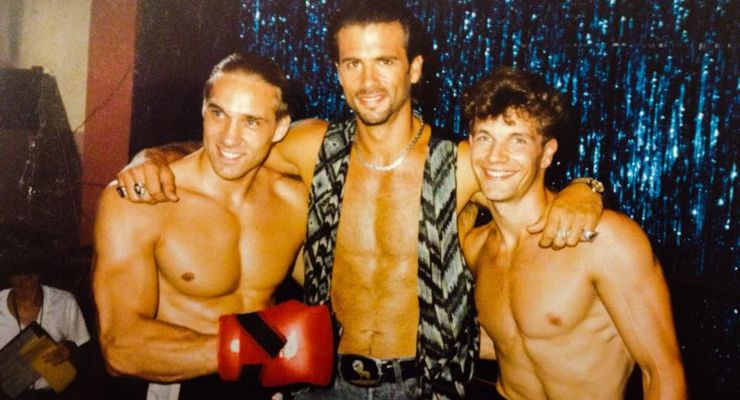 Joseph Merhi and his PM Entertainment offered Michael his first opportunity in films with a three picture deal. Michael's first lead came with the film Final Impact (1992) and from this movie Variety called him "a promising newcomer." He then made Street Crimes (1992) and To Be The Best (1993) with Vince Murdocco, Phillip Troy, Martin Kove and Art Camacho, who also did the fight choreography for the film.
Michael then landed a part in the TV series Acapulco H.E.A.T. in 1993 as Tommy, a martial arts expert on the H.E.A.T Team. In 1995 Michael had a close call with greater fame when he became the second choice for the role of Robin in Batman Forever. Michael wrote and directed the independent film Killing Cupid (2005) about a female assassin who's life is changed when she is locked in a room with her mark as he dies. The film which garnered him a Best Director nomination at the Action On Film Film Festival in 2005, won Best Fiction Film at the Hollywood Fiction Film and Video Festival in 2006. Michael wrote and appeared in the psychological thriller/western Dual (2008), which won Best Independent Action Film. He also starred in the sci-fi/horror film Devil On The Mountain (2006) and appeared in an episode of the CBS sitcom The King of Queens in 2005. His second directorial work is the drama God's Ears (2008) in which he plays an autistic boxer.
Michael Worth followed in the footsteps of other successful writers/directors/actors such as Clint Eastwood, Woody Allen and John Cassavetes and he continues to act, write screenplays and to direct films. His recent slate includes the anticipated comedy, Bring Me the Head of Lance Henriksen and the indie Romance, Enchanting The Mortals.
Worth has been tapped to direct Come Back to Sorrento since 2010, an adaptation of the 1932 novel of the same name by Dawn Powell. David Mamet and Rebecca Pidgeon are writing the script, and according to IMDb, the project is still in the development stages.
Michael Worth is currently planning a return to action films with two martial arts based scripts he is co-writing. One film is To Be the Best: The Road Back (2015) directed by Art Camacho and also stars Sasha Mitchell, and Martin Kove. The other is Grizzly Peak Films The Butterfly Guard (2015) and is the first feature from Martial Art House Films which is filming in Thailand, Oakland and Los Angeles, California. The Butterfly Guard is an exploration of the commitment and sacrifices two fighters undertake as they prepare to face each other". The story is more about the fighters than it is about the fight, and more about the spirit of the fighter and what it takes to physically and emotionally to prepare for a fight.
Michael Worth has written the action/drama script Wanted Man with Dolph Lundgren which they are continuing to shop. This story is about a lawman on the border of the United States and Mexico who fights to survive while attempting to bring back a witness.
Michael Worth studied acting with Charlize Theron from acting instructor Ivana Chubbuck, author of the book The Power of the Actor: The Chubbuck Technique.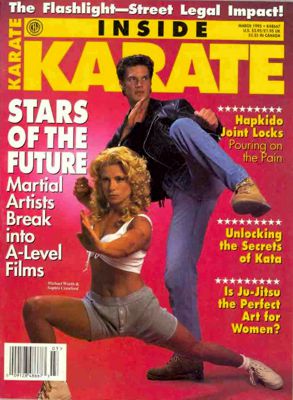 Michael Worth earned a Black Belt in Tang Soo Do Karate under former Chuck Norris master Joey Escobar. He trained in the Filipino martial art of Escrima and in Jeet Kune Do under former Bruce Lee student Dan Inosanto. Michael is a certified instructor under the late Jerry Poteet and he worked with Jerry behind the scenes on on fight choreography for Dragon: The Bruce Lee Story (1993) with Jason Scott Lee.
Michael Worth was the body model for Charlton Heston for the new Planet of the Apes (1968) re-issue poster.
Top of page video includes selected scenes from Michael Worth's directed films. Clips included are God's Ears, War Wolves, Fort Mccoy, Demon Hunter, The Butterfly Guard, etc.