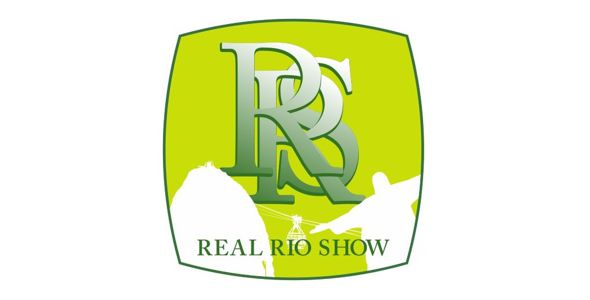 An ongoing web series is bringing a new side of life in Rio de Janeiro to light.
Real Rio Show [RRS] is an original and independently produced media project that combines elements of reality TV, documentary, reportage and travelogue.
A fast-paced blend of interview and featurettes, RRS follows a group of travellers in the amazing city of Rio de Janeiro.
The large rotating cast is comprised of both locals and a multi-national group of travellers, all of who are martial artists that practice the sport of Brazilian Jiu-jitsu [BJJ].
The show intimately follows the visitors as they explore life in the Cidade Maravilhoso [marvellous city].
From social projects in the favelas [slums] to world-class tournaments, RRS documents their time in Brazil and exposes a new side to life in this vibrant country.
Based in the idyllic suburb of Barra da Tijuca, RRS features both native and visiting Jiu-jitsu practitioners. From the beach to the rainforest and from shopping malls to Sugarloaf, RRS follows every step of their adventures in Rio.
Also featured are prominent athletes and coaches from the world of Mixed Martial Arts [MMA] the dynamic combat sport popularised by the Ultimate Fighting Championship.
The show, which reaches viewers worldwide, appeals to both martial artists and travel enthusiasts. It offers a level of an insight into the traveller and Jiu-jitsu lifestyle like never seen before.
For more information go to www.realrioshow.com
Each episode of RRS is comprised of three seven-and-a-half-minute long segments, released once a week. Season One [pilot season] will feature 6 episodes and will run for 18 weeks.
Real Rio Show is currently featured on YouTube [www.youtube.com/realrioshow] and is free to view.
Director and executive producer Dennis Asche is an American who has lived in Rio de Janeiro for the better part of the last decade. A former professional athlete and now teacher of BJJ, he was the first foreigner to be awarded a black belt by the highly respected master
Roberto "Gordo" Correa de Lima.
Cameraman and Editor Hywel Teague is an internationally-published writer and photojournalist. Formerly editor of the worldwide MMA publication Fighters Only, he is a correspondent for ESPN and other major MMA media outlets. A UK national, he holds a purple belt in BJJ.
For additional information on upcoming episodes, production or finding how to become a part of Real Rio Show contact:
Dennis A. Asche (Director/Executive Producer) d.asche@connectionrio.com
Hywel Teague (Camera/Editing) hywel.teague@gmail.com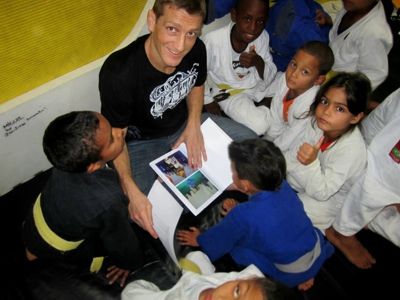 Real Rio Show
Special extended edition! Real Rio Show takes a trip to the Gracie Barra "Drive-In" Academy in Rio de Janeiro, a project run by Paulo Cesar "Drive-In", an old school GB black belt. Drive-In teaches jiu-jitsu for free to the local kids. The only condition is they must attend school and present their attendance record as proof. Drive-In has one of the strongest youth teams in the world, with multiple Brazilian and Rio State champions. Find out how you can help him keep kids out of trouble and spread the message of jiu-jitsu.
To help support Drive-In, email: drive_in_jiujitsu@hotmail.com