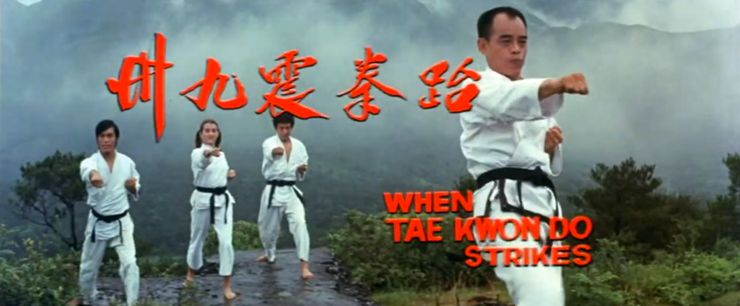 When Taekwondo Strikes (1973) is also known as Sting of the Dragon Masters and Taekwondo Heroes. It is a Martial Arts film from the seventies. The film was written and directed by Feng Huang and produced by Raymond Chow.
This Martial Arts classic has a very experienced martial arts cast and high quality fight choreography. The film features well known martial arts actors such as Angela Mao, Jhoon Rhee, the father of American Taekwondo, In Sik Wong aka Ing-Sik Whang, Carter Wong, Kenji Kazama, Sammo Hung, Biao Yuen and Golden Harvest producer Andre Morgan. This was Grand Master Jhoon Rhee's only film.
Plot: Korean nationalists struggle against Japanese invaders in this action adventure set during World War II.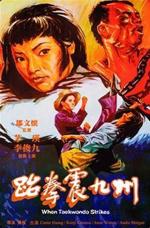 When Taekwondo Strikes (1973) is about the Koreans under Japanese rule during World War II. A Korean nationalist, Carter Huang, played by Carter Wong gets into a fight with a few Japanese people and is chased into a church. The priest there is captured and tortured. Trying to secure his release, the leader of the resistance, Jhoon Rhee, is captured and tortured by the Japanese. Carter Huang (Carter Wong), Wan Ling-ching (Angela Mao) and Mary (Anne Winton) must now try to rescue him. This leads to an explosive climax where the heroes fight Wong In Sik (Hwang In-Shik), Sammo Hung and Kenji Kazama.