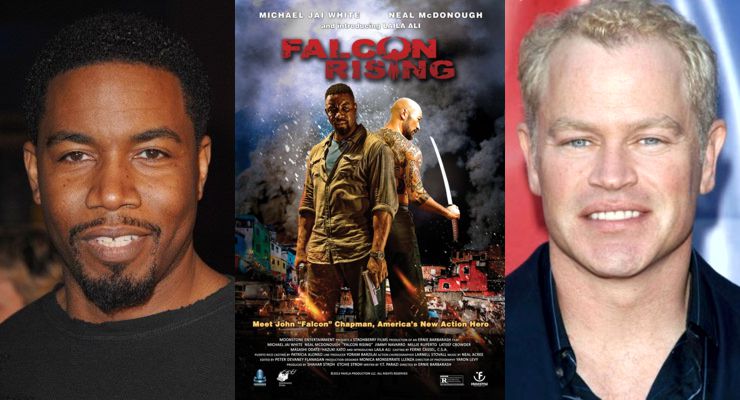 Director Ernie Barbarash's Falcon Rising is the first in a series of adventures for John "Falcon" Chapman (Michael Jai White). It also stars Neal McDonough as Manny Ridley (Walking Tall, Saving Private Ryan), and Muhammad Ali's daughter, Laila Ali as Cindy Chapman.
Falcon Rising, written by Y.T. Parazi, revolves around ex-marine, John "Falcon" Chapman, who is a dark and brooding anti-hero driven by guilt, and who will destroy himself unless given something else to destroy. The US Government finds Falcon to be a useful weapon-of-last-resort and use him to do their durty work. In the first movie, Chapman travels to Brazil to hunt down his sister's brutal attackers and in the process he discovers an underground world of drugs, prostitution, and police corruption ruled by the Japanese mafia.
Larnell Stovall of Undisputed 3 is the fight and stunt choreography for Falcon Rising and it is being produced by Moonstone Entertainment.
Falcon Rising will be released on September 5, 2014 and a new installment is in the works. In Flight of the Falcon Chapman will head to South East Asia to track a stolen shipment of nuclear material before it is offered on the black market.