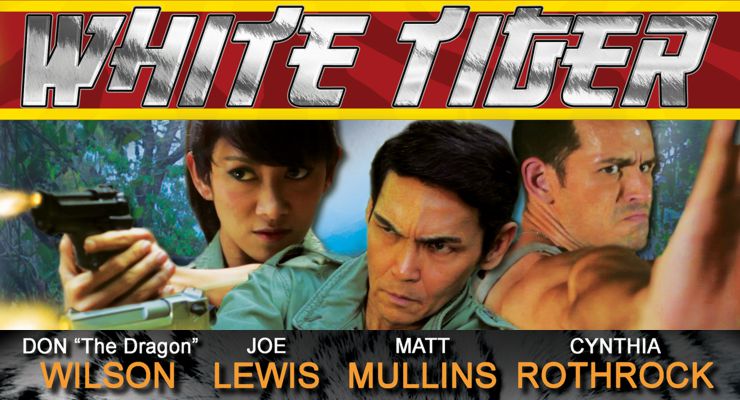 Update: The Hollywood Premier of White Tiger (2015) will take place on November 20, 2015 at 7:00pm at Raleigh Studios, 5300 Melrose Ave., Hollywood, CA 90038.
White Tiger (2015) was written by Lawrence Riggins, Replicant (2001), Assassins' Code (2011) and Deathumentary (2007) and Directed by Toby Russell, Cinema of Vengeance (1994), Top Fighter (1995) and Death by Misadventure: The Mysterious Life of Bruce Lee (1993). The film stars Matt Mullins, Don "The Dragon" Wilson, Cynthia Rothrock, Jawed El Berni, and Yui Chiranan Manochaem.
Plot: After his partner is killed, a cop (Matt Mullins), teams up with a mercenary, (Don 'The Dragon' Wilson), to take down his partner's killers. Cynthia Rothrock plays one of the villains and Joe Lewis plays Mullins' partner. The film co-stars Jawed El Berni (Ninja: Shadow of a Tear 2013) and Thai television actress Yui Chiranan Manochaem.