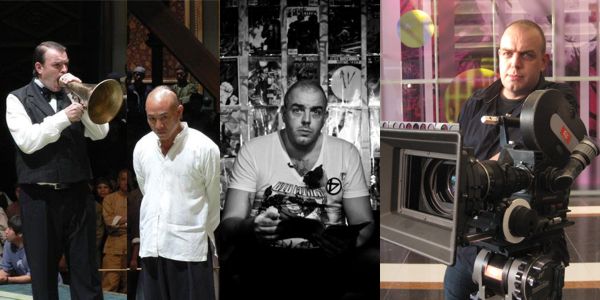 Mike Leeder was born and raised in the United Kingdom. He is a lifelong fan of Asian films, and he has been based in Hong Kong since 1990. Mike is the Far Eastern Editor of Impact magazine. In the past he has covered the Asian movie scene in magazines including Black Belt, Inside Kung Fu, and Femme Fatales, as well as others. He was also co-writer for 100% Jackie Chan: The Essential Companion, as well as contributing to a number of books on the genre.Mike Leeder has played many parts in the industry, as an actor, casting director, producer, stuntman as well as writer and this makes him extremely interesting.
Mike Leeder has worked both in front and behind the camera on a number of films and television series in Hong Kong and Asia. He has worked on the documentaries, David Carradine: A Martial Arts Journey, Sony's The Art of Action: Martial Arts in Motion Picture (2002), as well as several projects for Discovery Channel, Channel Four, and the Bravo network.
Mike's other projects include Jet Li's martial arts epic Fearless (2006) which saw Leeder working both behind the scenes as casting director, and on the accompanying documentary The Passion of Martial Arts, and as an a actor playing the role of Referee Randall.
On Brett Ratner's Rush Hour 3 (2007), Mike Leeder served as Asian Casting Director working in association with Ronna Kress on the project. Other credits for Leeder include the movie The White Wall, Underground, The Silencer, A New Beginning and many more.
Mike Leeder wrote the English version of Ultimate Justice (2015) and produced as well as acted in the movie. He played Boris in Pound of Flesh (2015) and co-produced the movie. He was also Executive Producer of Mike Moeller's One Million K(l)icks (2015).
Mike Leeder is teaming up with the K Tigers Taekowndo demonstration team to create an action web-series termed the Ares project.
Mike Leeder continues to work as a Producer, Consultant and Casting Director for projects in Asia and internationally.