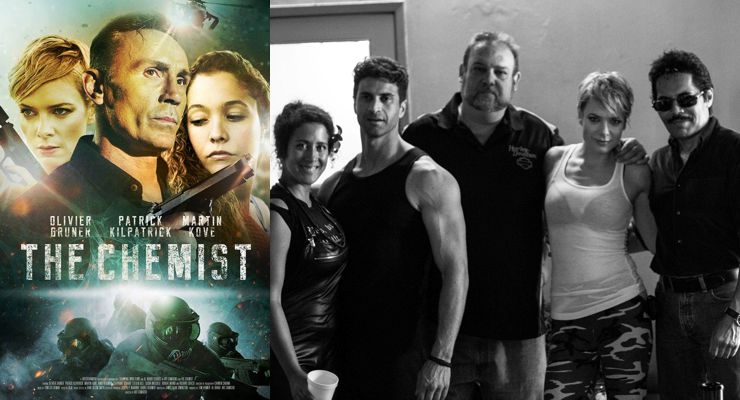 Long Island High School Teacher Tom Renner Co-Produces Assassin X
June, 2015 – Huntington, NY – The new action film – The Chemist – (renamed Assassin X by Sony Pictures) was at the Cannes Film festival this past May, and is the debut film for Long Island production company Throwing Star Films, a partnership between Long Island high school teacher and martial artist, Tom Renner and acclaimed action film director Art Camacho.

Tom Renner is a Westbury High School social studies teacher and acclaimed martial artist himself who owns a martial arts school in Deer Park. He recently partnered with acclaimed action film director Art Camacho among others to launch Throwing Star Films. Tom has worked with Director Art Camacho in the films Gangland, Redemption, 13 Dead Men, and Funky Monkey. Tom has appeared on Law and Order, The Unusuals, Life on Mars, and 100 Center Street. His film credits include: Batman, SALT, Brooklyn's Finest, I am Legend, Men In Black II, Hysterical Blindness and many others.
Assassin X aka The Chemist is a gritty action thriller about an aging assassin who is double crossed by his employer when he refuses to assassinate a woman he just met. On the run he becomes the next target in this fast-paced battle, assassin vs. assassin, until he is surprised by a secret that changes everything he thought he knew. To complicate matters even more, he begins to fall in love with his would-be target. The film has a great cast including: Martin Kove, Olivier Gruner, Patrick Kilpatrick, Richard Grieco, Thomas Ryan, Rigan Machado, Nina Bergman, Stephanie Gerard, Steven Dell, Sasha Mitchell, Fabiano Iha, JoJo Garza (Los Lonely Boys) and Robert Miano.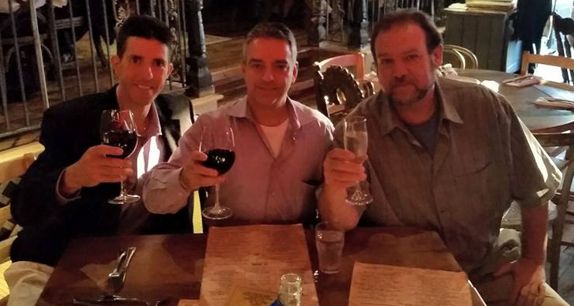 Assassin X is the first film for Throwing Star Films whose partners, in addition to Art Camacho include Long Islander's Tom Renner, Joseph Navarra and Shuriz Hishmeh. Pre-production of their second film begins this August.
About Art Camacho
Award-winning action film Director/Fight choreographer/stunt performer Art Camacho has a vast experience in the entertainment industry. He began his film career as an actor, appearing in various action films and television programs. He began producing and directing commercials prior to becoming a successful feature film director/producer. In most of his action films Camacho also choreographed the action. His background in martial arts and fighting helped him make the transition to Fight choreography in martial arts action films. With over 35 action films under his belt as a fight choreographer he was dubbed "The Fight Master" by the leading martial arts publications.
Camacho wrote the story for Cage Fight in addition to producing the movie. His studio releases include Sony Pictures Half Past Dead 2. Camacho also co-produced, wrote and directed Confessions of a Pit Fighter.
Camacho has been dubbed One of Latino Hollywood's best action directors and was the first recipient of the The Outstanding Director of the Year award from the 2005/2006 Action Film Festival.
He has been featured in numerous international magazines and books throughout the world including Black Belt Magazine, Inside Kung Fu, Karate International, and Cinturon Negro, Masters and Styles, Secrets of the Masters, Martial Arts Illustrated, Who's Who in Entertainment, Encyclopedia of Martial Arts and most recently graced the cover of Canada's Martial Arts Experts.
Assassin X aka The Chemist will Premier on June 29, 2015 at the Huntington Cinema Arts Center in Huntington, New York.