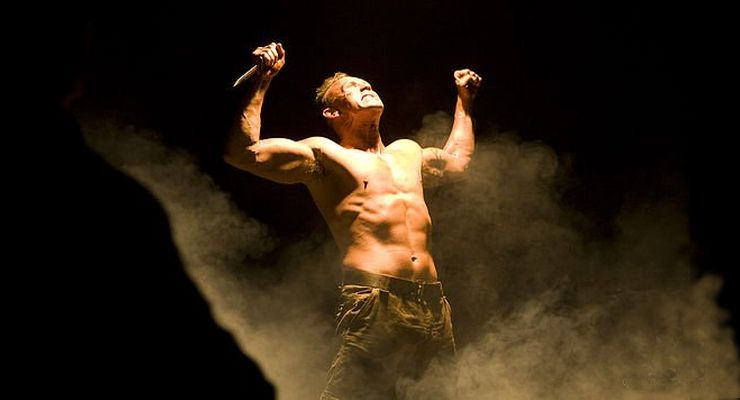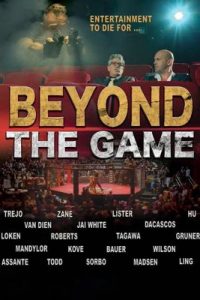 Beyond the Game (2016) is "Entertainment To Die For"!
In a reality show that's too real, the contestants are dying. Now only one will survive… Beyond The Game! Kill or be Killed!
Beyond the Game (2016) has contestants believing they are part of a reality show, but in reality, they are forced to fight to survive.
The action drama, Beyond the Game (2016), is directed by Erken Ialgashev and written by J. Stephen Maunder and David Mitchell. The movie and has an all star cast of martial artists and action actors, the villains and the heroes.
Beyond the Game (2016) Cast: Danny Trejo, Michael Madsen, Eric Roberts, Kevin Sorbo, Mark Dacascos, Don 'The Dragon' Wilson, Cynthia Rothrock, Olivier Gruner, Lorenzo Lamas, Matthias Hues, Armand Assante, Cary-Hiroyuki Tagawa, Martin Kove, Michael Jai White, Billy Zane, Casper Van Dien, Kristanna Loken, Patrick Kilpatrick, Steven Bauer, Costas Mandylor, Tommy 'Tiny' Lister, Tony Todd, Bai Ling, Kelly Hu, Simon Rhee, Oleg Taktarov, Brian Thompson, George Cheung, Ralf Moeller, James Lew, Jason Scott Lee, Richard Chaves, Aki Aleong, Natalie Burn, John Edward Lee, Silvio Simac, Mariano Mendoza, Steven Dell, Tami Roman, Chamillionaire, Krystal Vee, Natasha Blasick, Howard Fong, Dan Severn